News
Rise from the rules: the industry is expecting a rise in prices for gadgets in the Russian Federation by 15-17%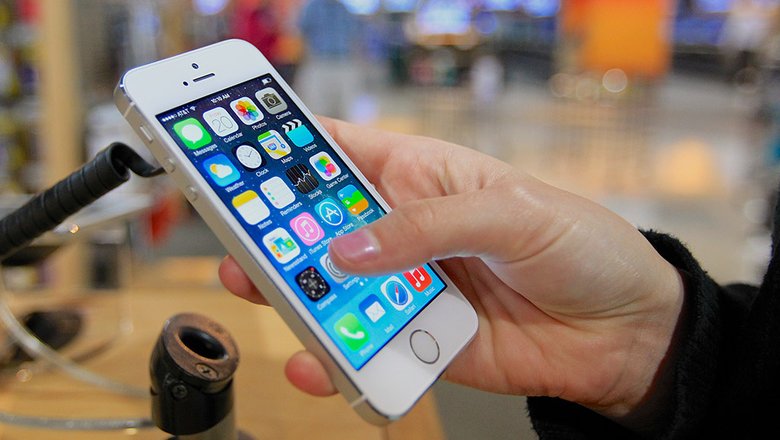 Prices for smartphones in Russia in 2022 may grow up to 17%. This forecast was given to Izvestia by retailers and analysts. V "Svyaznom"Believe that the growth will be 15-17%. Mobile Research Group predicts an increase in the price of smartphones and computer equipment by 10% in the first quarter. This year, gadgets have already increased in price by up to 30%, experts calculated. Market participants attribute this to a shortage of components and problems in logistics at the global level. Some of them, however, hope for stabilization and even for price reductions next year.
The year in payment is red
In 2021, prices for smartphones in the Russian Federation increased by an average of 34%, in 2022 they may increase by another 15-17%. Mikhail Dogadin, Vice President for Procurement and Development of Svyaznoy, shared this forecast with Izvestia. Products became the main driver of growth Applehe noted.
The manager of one of the Russian electronics manufacturers is also expecting a rise in the price of equipment next year. The cost of processors is growing, which often account for a fifth of the price of finished devices. With the current dynamics, chips in 2022 may rise in price by 15-20% compared to 2021, he warned.
Leading analyst at Mobile Research Group Eldar Murtazin did not rule out that in the first quarter of 2022 prices for computers and smartphones will increase by about 10% compared to their current level. This year, these gadgets have risen in price by about 30%, the expert calculated.
– In the computer market, prices have increased for both expensive gaming devices and budget models. For example, laptops, which at the beginning of the year could be bought for about 20 thousand rubles, now cost 25-30 thousand rubles, – he noted.
As for smartphones, almost all devices in the lower and middle price category went up by about 30% – up to 40 thousand rubles, the expert says.
Price rise in assortment
Some new devices, introduced in the fall of 2021, cost 20-30% more than similar models last season. This is especially true for budget devices up to 15 thousand rubles, said a source close to one of the federal retail chains. The rise in price affected the iPhone 11 and iPhone XR – in the spring and summer they cost much cheaper, said the source of Izvestia.
According to "Yandex.… Market ", from July to November 2021, the average price of an iPhone 11 with 128 GB of memory increased in Russian stores by more than 8%, to about 60 thousand rubles. iPhone XR, which cost about 48 thousand rubles in the summer, has risen in price by 8.5%, to 52 thousand.
Previously, prices for old models of Apple smartphones dropped with the release of new flagships, but now they are growing due to insufficient supplies, says an employee of one of the retailers. True, some stores are trying to keep them, but there are no longer any discount sales, he said.
The cost of other gadgets is also increasing. For example, a Huawei MateBook laptop with a 15-inch display, a processor Intel Core i3 2.1 GHz, 8 GB RAM, and 256 GB SSD, according to Yandex. Market ", from August to November 2021 has risen in price by more than 10%, to 51 thousand rubles. The cost of the Asus TUF Gaming F15 model with a 15.6-inch screen increased by 11.5%, to almost 90 thousand rubles. And the Xiaomi Redmi 9T smartphone with 64 GB of memory began to cost more by 13% – its average price is 15.89 thousand rubles.
There was no increase in prices for many gadgets, says a source close to one of the retailers. However, there are fewer discounts and the cost is practically not decreasing, although usually smartphones begin to fall in price 6-10 months after release, the Izvestia source admitted.
However, not all participants in the electronics market agree that the rise in prices will continue in 2022. The peak of growth in prices for computer equipment will occur in the IV quarter of 2021, and then it may stop, the manager of one of the world's largest electronics manufacturers did not rule out. The rise in price is associated with a shortage of components and an increase in their cost. Now there is a tendency that some of them are getting cheaper, but continue to get more expensive, for example, memory and displays, he says. A decrease in prices for some components can counterbalance the growth for others, said the source of Izvestia.
A manager at one of the major distributors suggested that by the end of 2022, prices for smartphones and tablets could start to decline. True, the optimistic forecasts will come true if there are no sharp jumps in exchange rates not in favor of the ruble, the interlocutors of Izvestia said.
Non-entry electronics
Rising prices for gadgets go hand in hand with their scarcity. In early November, market participants told Izvestia that shipments of new iPhone models are 70-80% less than what retailers need to consistently meet demand, and buyers have to wait for weeks. Sources close to retail also talked about problems with the supply of smartphones Samsung, Xiaomi, Huawei, game consoles.
– The demand for gadgets in the world market exceeds supply due to a shortage of units and parts from which they are assembled, as well as because of global logistical problems. And if so, prices are going up: since the situation is not improving yet, we can assume that they will continue to grow, – Eldar Murtazin believes.
By the way, logistic problems concern not only electronics. A sharp increase in tariffs for container transportation may lead to an increase in prices for imported products, follows from the annual review of the state of maritime transport of the conference UN on Trade and Development at the UN General Assembly (UNCTAD).
Shipping companies and port operators expect global supply chain disruptions to continue until at least 2022, according to the report. If the growth in container freight rates continues by 2023, world import prices will rise by an average of 10.6%.
The largest increase in consumer prices will be noticeable in the following categories: computers, electronics and optics – by 11.4%, furniture, textiles and leather – by 10.2%, plastic – by 9.4%, pharmaceuticals and electrical equipment – by 7.5% , motor vehicles – by 6.9%, finished metal products – by 6.8%, the authors of the report predicted.
https://watchlivenow.org