Covid 19: UK's early response worst public health failure ever, MPs say
The government approach – backed by its scientists – was to try to manage the situation and in effect achieve herd immunity by infection, it said.
This led to a delay in introducing the first lockdown, costing thousands of lives, the MPs found.
But their report highlighted successes too, including the vaccination rollout.
It described the approach to vaccination – from the research and development through to the rollout of the jabs – as "one of the most effective initiatives in UK history".
But campaigners criticised the report for failing to focus on those who had died, saying references to practical issues, including problems with laptops, was "laughable".
It predominantly focused on the response to the pandemic in England. The committees did not look at steps taken individually by Wales, Northern Ireland and Scotland.
The MPs called the pandemic, which has claimed more than 150,000 lives in the UK and nearly five million worldwide so far, the "biggest peacetime challenge" for a century.
Some early failings, the report suggested, resulted from apparent "group-think" among scientists and ministers.
It meant the UK was not as open to different approaches on earlier lockdowns, border controls and test and trace as it should have been.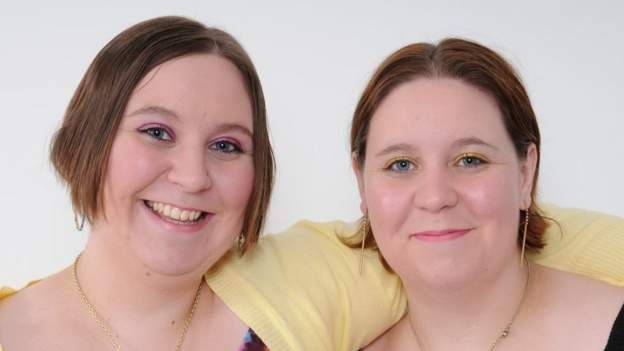 A woman whose twin sisters died within three days of one another after testing positive for Covid says the report from MPs uses the success of the vaccine programme to deflect from earlier failures.
Zoe Davis' sisters Katy and Emma, who were both nurses, died in April 2020.
She says: "Nobody is saying that the vaccine programme hasn't been phenomenal but the frustrating thing is that's a deflection of what is actually being brought to attention and the overall message is that Covid failures have cost lives."
Lindsay Jackson, from Derbyshire, whose mother died with Covid, said the report confirmed her fears she had about care home visits in March 2020.
"I knew in my own mind the lockdown was too slow, I knew the social care sector wasn't being looked after, I knew people shouldn't have been released from hospital without tests, and this just confirms that."
She is calling for the government to move to a public inquiry now to see if anyone is culpable.
Conservative MPs Jeremy Hunt and Greg Clark, who chair the committees, said the nature of the pandemic meant it was "impossible to get everything right".
"The UK has combined some big achievements with some big mistakes. It is vital to learn from both," they said.
Cabinet Office minister Stephen Barclay said scientific advice had been followed and the government had made "difficult judgements" to protect the NHS.
He said the government took responsibility for everything that happened – saying the government would not shy away from any lessons to be learned at the full statutory public inquiry, expected next year.
https://watchlivenow.org