Top Stories
The value of the 'silver' economy: 4.4 million jobs | Fortune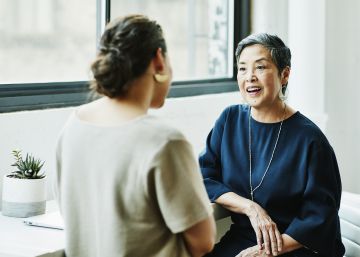 Older people must count a lot. This is shown by the Monitor of companies in the market silver, carried out by the University of Deusto at the request of the Ageingnomics Research Center of the Mapfre Foundation, and whose first results were presented this Thursday during the round table Companies before the silver economand, held within the framework of the Vida Silver fair that is hosted this week by Ifema.
The consumption carried out by people between 55 and 75 years of age generates the direct and induced employment of around 4.4 million workers, according to the director of Ageingnomics, Juan Fernández Palacios, announced during his speech. It is what is known as the Silver Economy, due to its translation from English, an opportunity for companies that focus on meeting the needs of the elderly. A population niche with greater purchasing power and that, also, due to a demographic issue, will only increase in the coming years.
This is the case of the real estate and residential market, which is adapting to offer solutions that adapt to the new demands of consumers.
"Homes are still the preferred place for people who need support and special care, which is an opportunity for companies," insisted the head of Ageingnomics. From tools for sensorization of the spaces and movements to accompaniment services, "different services will be needed so that people can enjoy their days in the comfort of their home", agreed the General Director Ilunion Sociosanitario, Joaquín Leizaola.
This new sensitivity encourages the emergence of new residential models in which the special requirements of these age groups can be more easily met without causing people to lose autonomy as a result. So far, Manuel Domínguez, spokesperson for Viajes El Corte Inglés pointed out, this type of option has been more in demand internationally, but, little by little, begins to penetrate also among the locals. Furthermore, the attractiveness of Spain for foreign retirees multiplies this opportunity. "This tourism has great potential because it is one of the most sustainable for our country. It will be difficult for us to manufacture cars or any other type of product as up to now, but we will be able to offer high value-added services, especially those related to residential areas. We have to capture all the possibilities that exist ", stressed the expert.
But this is just one example of the wide range of possibilities offered by looking back at this segment of the population. For this reason, according to the president of the Confederación de Empresarios de Aragón, Ricardo Mur, it is a particularly attractive focus for SMEs, which make up the 99% of the industrial fabric. "This industry presents so many opportunities and so diverse, in very different sectors, that a lot of innovation is going to emerge around it," he continued.
Producers. But this generation cannot be seen solely and exclusively for its spending potential, but those over 55 years of age represent practically 20% of the employed population in Spain, according to the INE.
Entrepreneurship. Likewise, this age group has great potential from an entrepreneurial point of view, since their experience is an added value when it comes to jumping into the pool. The data backs this up: more than 40% of the projects that were consolidated between 2019 and 2020 were launched by people between 55 and 64 years old, according to Fernández Palacios.
Social. Figures that, according to Mur, will continue to grow: "There will be more entrepreneurship by people over 50 because they want to contribute to society at a time when their life situation is more stable and they have more economic capacity."
Gap. But it should be remembered that the situation is not the same for everyone. "This occurs in highly qualified profiles, but in those with the lowest qualification, the reality is very different," acknowledged the head of the Confederation of Entrepreneurs of Aragon. In these cases, workers have a more difficult time reintegrating into the labor market, and they also do not enjoy economic security.
https://watchlivenow.org